Session Outline
Various business problems have different requirements, needs and client preferences. Organizations must be ready to quickly adapt as per their requirements and churn out results at lightning speed. Organizations must leverage at places where automated workflows and APIs can be leveraged instead of traditional methods. Organizations must focus on model interpretability, predictive power, robustness, reusability by leveraging automation during different phases of data extraction, EDA and ML. 
Key Takeaways
Focus shift on automated workflows for data extraction, EDA and ML

Clients would be shifting their regime and expect analytics projects to be delivered at much faster pace

Analytic projects execution in Product Vs Service based organizations

Automated Data pipeline, EDA, ML, APIs, End-End implementation would become key data analytics skills

Differents tools, techniques, frameworks would be explained on how automated data pipeline, EDA and ML can be executed
————————————————————————————————————————————————————
Bio
Mani Kanteswara Rao Garlapati – Lead Strategist, Data Analytics | Google
Bachelors & Masters in Finance from BITS Pilani with 10+ years of strong technical expertise and statistical knowledge in Analytics. Filed 10+ patents in the space of machine learning, natural language processing, computer vision etc. Adept technical skills in Deep Learning, Computer Vision, Machine Learning, Natural language Processing space and built  solutions  capable of solving different business problems. Expertise across multiple domains like IoT, Telematics, Social Media, Web and E-Commerce space.
Currently working as Lead Strategist for the Google Search, data analytics team from the past 1 year. Working on refining machine learning frameworks to identify spam, fraud and abuse in Google search to ensure user safety and build trust on Google products. Building the next generation analytical framework for adding new search features which ensures user security and privacy. Working on automated pipelines, ML and APIs to solve business problems at scale, quickly and efficiently.
Before joining Google, I was working as Senior Data Scientist at WalmartLabs focusing on areas of Pricing, Supply Chain, Sourcing, Assortment etc.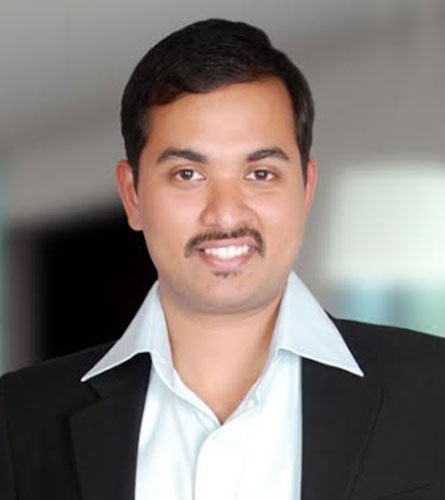 September 25 @ 11:00
Mani Kanteswara Rao Garlapati – Lead Strategist – Data Analytics | Google