Session Outline
The deprecation of GA360 / Universal Analytics has come across as a surprise to majority of companies who uses session-based data modelling, and Google only gives ~1.5 year to all companies to migrate to event-based data modelling before the sunset in July 2024
Zalora is one of the pioneers who saw the value of event-based data modelling and has migrated to CDP and product analytics tool (Segment x Mixpanel) even before the Google Analytics announcement
Learn Zalora's implementation strategy while ensuring the data integrity/ event-based reporting methods democratization in between.
Key Takeaways
Learn how Zalora migrate from GA UA to Segment/Mixpanel within 3 months
Learn how Zalora's Product team manages the implementation strategy with 10 tech squads while ensuring the data quality and data integrity
Learn how Zalora's Product team democratize the product analytics skillset to internal teams after the migration
————————————————————————————————————————————————————
Bio
Indah Mustikasari – Product Manager – Data, Growth, and Product Analytics | Zalora Group | Malaysia
Indah Mustikasari is currently a Product Manager – Data, Growth, and Product Analytics for Zalora Group. She was onboarded in Zalora in October 2021 to lead the entire company's major data migration project from session-based platform to a Customer Data Platform (event-based platform).
She has been in analytics field for more than 4 years with proven track record of success. Her diverse career experiences in the past (public relation, SEO specialist, marketing analyst, product analyst, and business intelligence analyst) has brought her a unique positioning to lead this role as she cultivated different perspective of data from different teams, hence, an advantage to shape an effective approach in the data tracking implementation strategy to streamline 10 tech squads' velocity.
She actively leads the democratization of self-serve analytics and product analytics skillset to the internal departments (Product, Engineering, Marketing, Revenue Analytics, Commercial, Marketplace, etc), with a vision "Analytics for All" and ensure anyone could generate any insights at their fingertips.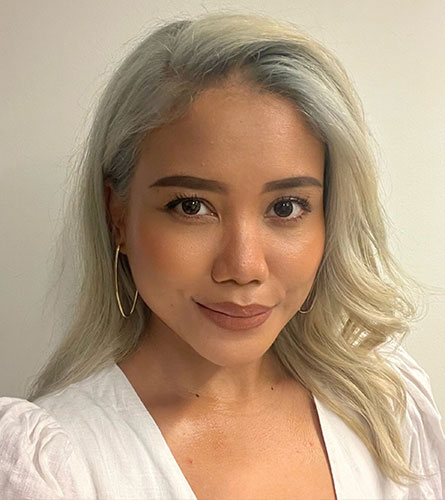 September 15 @ 11:30
ANZ-Stage 3
Indah Mustikasari – Product Manager – Data Growth and Product Analytics | Zalora Group | Malaysia