Session Outline
Deploying machine learning models has become a relatively frictionless process. However, properly deploying a model with a robust testing and monitoring framework is a vastly more complex task. There are, however, a set of core statistical tests and metrics one should have in place to detect phenomena such as data and concept drift to prevent models from becoming unknowingly stale and detrimental to the business.
Key Takeaways
Why do ML projects fail in production?
key principals for testing model and data validity in production
Types of Drifts and actions to take
What to monitor for ML in production
————————————————————————————————————————————————————
Bio
DR. Fateme Fahiman – Chapter Lead Data Scientist | EnergyAustralia | Australia
Dr. Fateme Fahiman is a Data Science Leader nominated as the Top 25 Analytics Leaders in Australia with exceptional leadership experience in successfully managing and delivering multiple data science projects from design and implementation to production and maintenance in different disciplines.
Through years of experience working across various industries, she has helped numerous clients in building innovative and progressive corporate strategies fostered by advancements in data science and AI.
She has worn various hats throughout her career, taking roles as a technical and strategic leader, executing across disciplines to engage senior stakeholders and design robust analytics solutions within the AI and ML space with an emphasis on cutting-edge technology.
Her electronics and computer engineering background with hands-on data analytics skills plus leadership experience in advanced analytics projects distinguishes her profile as a Data Science Leader in the digital innovation space.
Her work (for innovating and productionizing a data-driven decision-making tool in the operation of Australia's national electricity grid) was recognized as a finalist for Australia Excellence Awards 2020 for outstanding research impact on industry across Australia and New Zealand.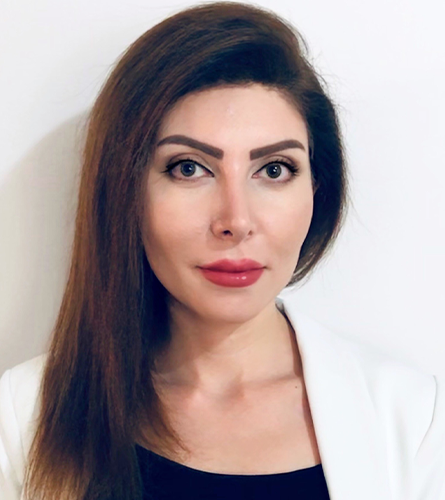 September 15 @ 13:30
ANZ-Stage 3
DR. Fateme Fahiman – Chapter Lead Data Scientist | EnergyAustralia | Australia